I recently installed a new ROCK Base with RTK access. See ROCK Base Install. Once installed it took about 5 days for the RTK service to become active and accurate.
Then I decided to take a drive and see how well I could maintain a fix: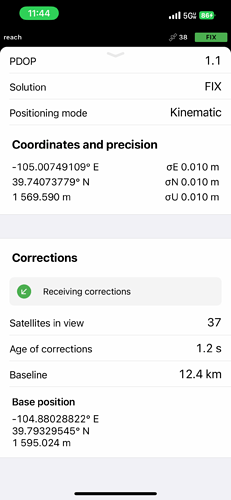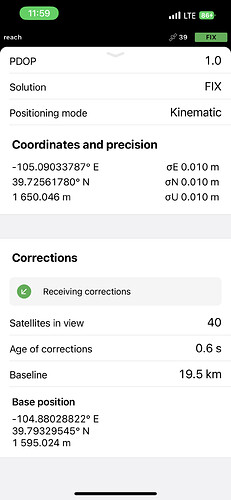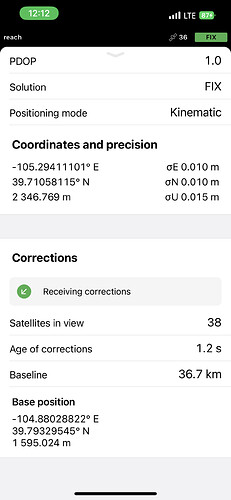 I gained quite a bit of elevation at the 36.7 km baseline measurement but you can see that it only increased the U sigma by .5 cm. We'll be releasing more test results soon!