Continuing the discussion from Upload Process for Converting Coordinate Systems:
Hello,
I am running into some issues where I am comparing projects and it seems there is an issue with the projections. PCMaster's default is WGS84 UTM, but I selected to reproject into stateplane and compare it with previous LiDAR, which is in stateplane and I am seeing anomolies that do not look like they can be resolved by simply translating. It looks like the imported pointcloud has a vertical exaggeration of 3x (thinks its in meters? original projection was stateplane feet) and the PCMaster generated pointcloud looks flattened. Another weird thing is that when I open each cloud in a separate window to take a few height measurements they are off from how they measure when they're being compared side by side in the same viewer… See attached image of the different heights measured from the different clouds in the compare feature.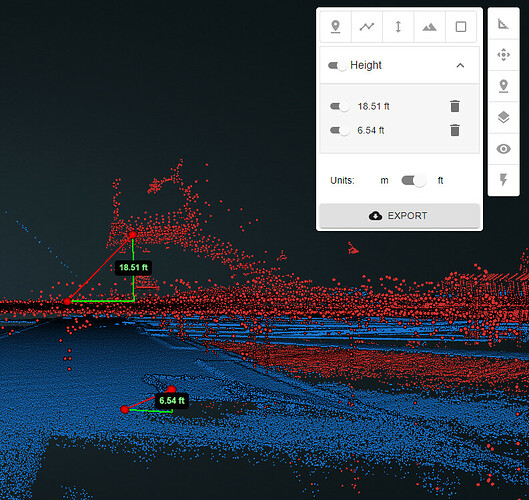 The two side by side
Eager to get this ironed out.
Thanks!