Data captured with the ROCK R1A on the DJI M210 drone. The approximate time for flying the mission, including equipment setup and tear-down, was 1 hr. For the complex structure, a cross-hatch mission was flown to capture the best detail.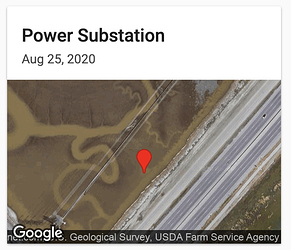 Data
https://cloud.rockrobotic.com/project/11
LiDAR
Rock Robotic R1A
Drone
DJI M210
Location
North of Palo Alto
Why is this project interesting
This project shows the accuracy of the R1A with building a 3D model of an intricate electric power substation.