I've read or been told that the R2A may only have so much "arc seconds" of separation before the data becomes less reliable.
Ok… and I watch those fancy graphs while my processor is doing its mathimagics, however, I don't totally understand what I am looking at/for… only that some of the graphs are way more wild than others.
I've seen UAV trajectory, vehicle and pedestrian tajectories… what's the difference?
How do I know when I've failed my mission? Please see: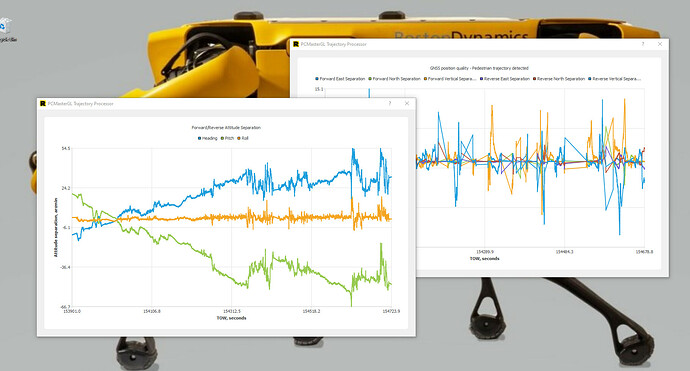 This was NOT done on my UAV, but mounted to a terrestrial vehicle.
Does it look okay? Is there a guide anywhere that goes more in depth?
Cheers