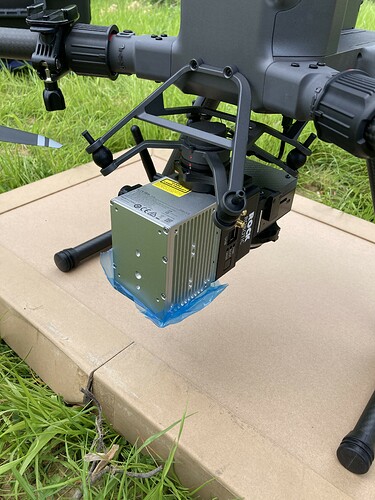 Ron
As a new member to the rock community I pose a not so technical question?
I recently received my R2A lidar unit within the last couple weeks. After watching the rock robotic videos I noticed that the camera is said to be facing forward (ahead of the livox unit).
When attaching my R2A to the DJI M300 skyport, if you line up the white dot and red dot, then rotate to lock it. The livox unit is ahead of the camera? Is this acceptable or does the mounting unit need adjusted so the camera is facing forward?